Authentic Leadership for men
For whom:
Middle management
Duration of the program:
10 months
Number of participants:
15
A unique leadership program for men in management positions and startup founders. You will learn how to be a good leader in every situation and what is expected of you at a time when the company and the organization are fundamentally changing and the requirements for new management skills are growing.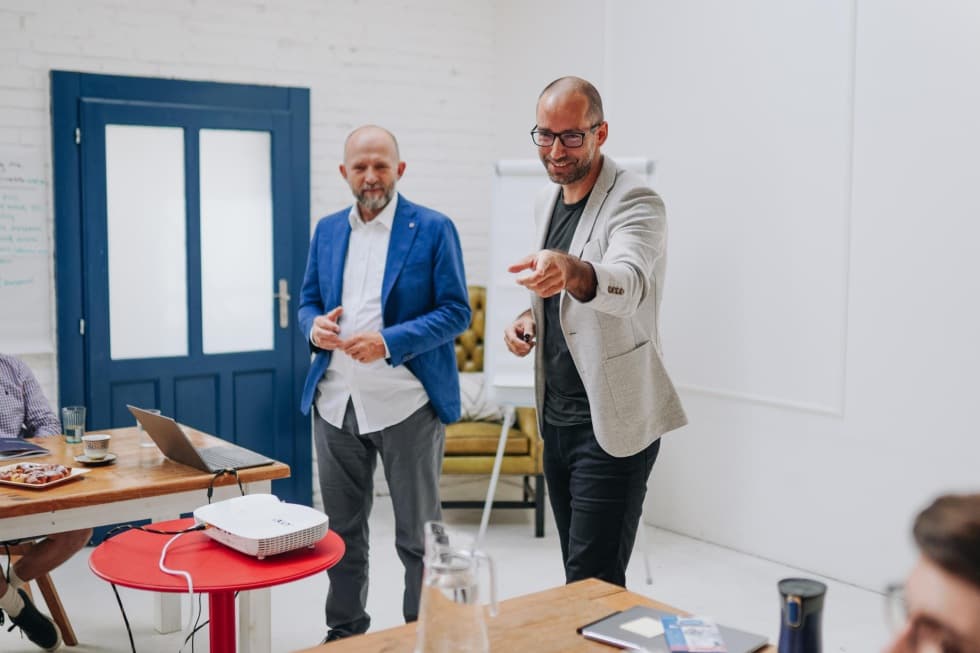 Become a member of our community of leaders
The task of the leader, and therefore your task as well, is to enable yourself and your team to run smoothly so that together you can contribute to the success and results of the entire organization. But what should you do when you encounter non-cooperation and discord in the team, or you get into situations you have no experience with, or if what you have known and known so far is no longer enough?
We invite you on a path that leads to better self-knowledge and anchoring of your own direction. The redesigned program includes elements of authentic leadership and new leadership skills, such as leading and motivating people in an online environment, or working with complexity and unpredictability.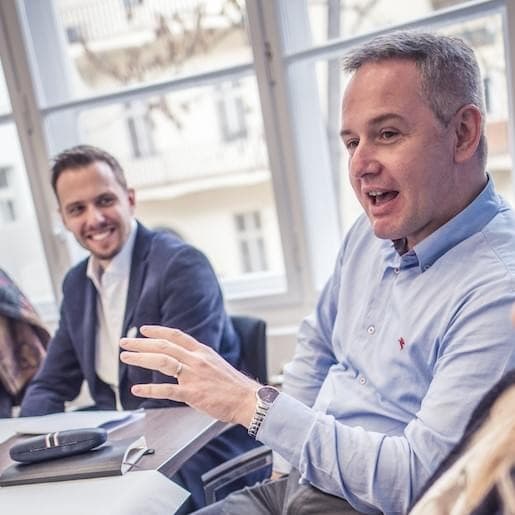 What you will learn in the authentic leadership program
How to work with your talents
Discover your natural talents and where you create maximum value with minimum effort
How to build mental resilience
Learn which mindset will help you handle challenging situations and guide you to success.
Teamwork & motivating people in the online world
How to co-operate remotely
Understand how to collaborate, communicate and lead remote teams so that resistance and demotivation do not arise in the team or individuals
How to use diversity in a team
You will gain a better understanding of your people and their differences. You will learn to assign them to the correct roles and build a successful and motivated team.
Limiting patterns of behavior
What limits us in achieving success
You will learn which behavioral patterns sabotage your plans and ambitions, and what is the cause of stress in your working and personal life.
Mission & Personal Identity
What makes sense to us and determines our direction
We discuss why you do what you do. What do you believe in and what direction should you take to achieve a sense of satisfaction and meaningfulness?
Media training for building a personal brand
You will learn to use technology more for communication inside and out of the company. We will show you how to do it in practice.
Networking, Mentoring & Sponzoring
How to maintain and build relationships (and in the online world
Learn how to accelerate your knowledge with the right network of people around you and which links in life will guide you to the right opportunities. Get to know which people in your network are moving you forward and whom you can rely on
How to prepare for what is to come
You will discover the new competencies of leaders for the future - what to learn (from) and what mindset to acquire in order to successfully proceed in an ever-changing world. We discuss how to create a psychologically safe environment in a team, where people are not afraid to stand out or experiment, and thus move the company forward.
Your focus for the future
At the end of the program, we will focus on the specific areas in which you wish to develop and what you want to change. The goal is for the program to have the maximum impact on your life and overall satisfaction.
Program participant references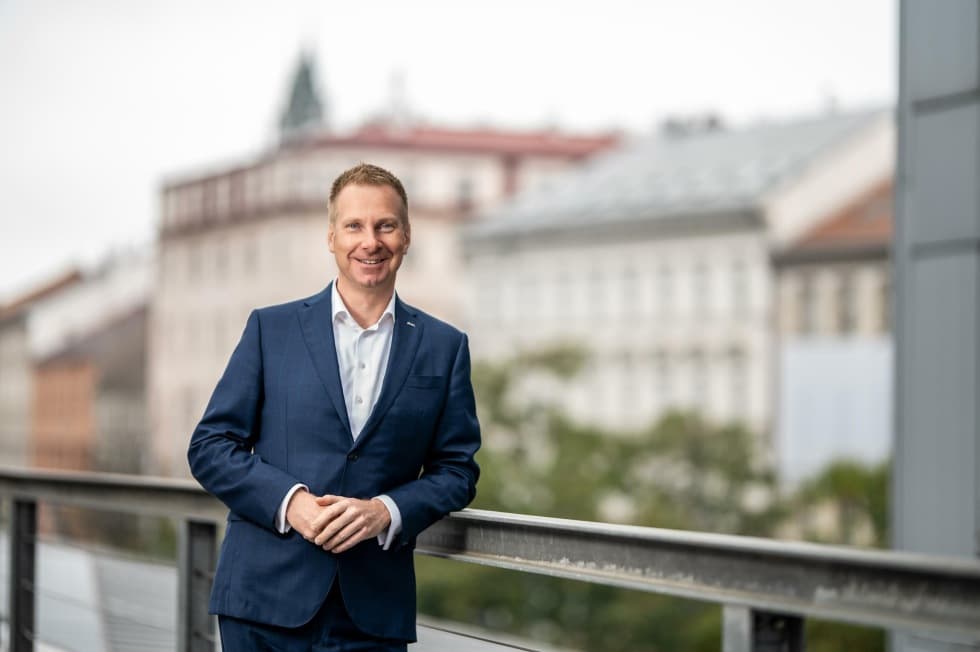 "Understanding the motivations and authenticity of others was important to me. It is now much easier for me to adapt my behavior to them."
Martin Záklasník
Managing Director, E.ON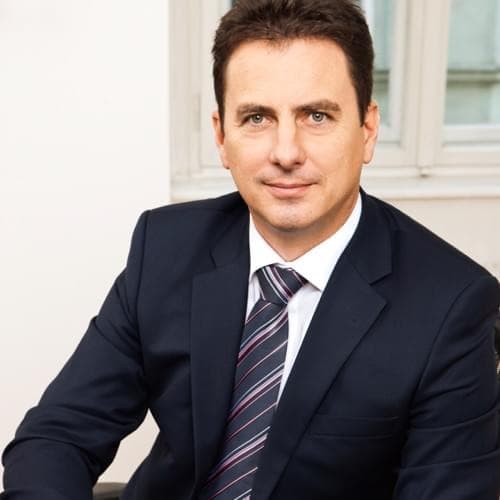 "Authentic leadership by a change leader is essential for great, transformational change. It is a condition for success. However, it is only possible on the basis of an inner knowledge of my own and very personal sense of why I do what I do for the company, what I really want to achieve with the changes and what they mean for me personally."
Daniel Kollár
CEO, ČSOB Group Slovakia
"ATAIRU Authentic Leadership is a program that is fundamentally different from competing programs in that it addresses the issues of self-reflection and personal development of the leader in a non-coercive but very intensive way. If you want your management team to take a second wind and change their approach to conventional operating principles, the Authentic Leadership program is the right choice for your team. As a leader, I am most pleased that the program has kick-started my subordinates' very active approach to self-development, as it has opened up new horizons for them."
Ronald Lipták
Head of NN IT Hub, NN
What else did you tell us about the program?

Practical information about the program
Duration of the program: 10 months
Number of participants: max. 15 in a group
1x
individual mentoring for each participant (90 min.)
1x
acceleration meeting in groups of three (90 min.)
Your guides will be ATAIRU experts
...and a range of inspiring guests
Leadership is not about being in charge. Leadership is taking care of those in your charge.
How time consuming is the program?
We always plan one interaction per month. If there are individual sessions in a given month, no further workshops are scheduled. Workshops do not take place during the summer and Christmas holidays.
Can the cost be split into several installments?
Of course. Let us know which payment option you require, and we will meet your needs.
What if I don't like the program?
This hasn't arisen yet, but we understand that you may not be absolutely sure at the start. We handle all comments and requests individually and we will always find a form of compensation that will suit you.
How are you protecting and proceeding during covid-19?
We comply with government regulations and are as flexible as possible in any situation. At the same time, we have verified that the individual workshops can also be successfully held online. We will inform you about any changes in good time.
ATAIRU Leadership programs for individuals are only in Czech
But even if you can not speak Czech let us know, and we will try to find the solution that suits you (e. g. individual meetings with our lectors etc.).
Do you need help?
Please contact Jitka
29 November 2021
Next date
Purpose
Resilience
Motivation
24 November 2021
Next date
Talents
Collaboration
Confidence
Purpose
Innovation
Business