Authentic Leadership for women
For whom:
Middle management
Duration of the program:
9 months
Number of participants:
15
We would like to invite you to a program in which we develop the authenticity of women in leadership. For 9 months, we will support you on the path to greater self-confidence, resilience and improved work-life balance. We have recently added leadership skills necessary for cooperation and communication in the online environment to the program.

Become a member of our community of leaders
Greater understanding of yourself and others
We will help you find your strengths and your natural style of co-operation and communication with others. We will show you how to solve and manage challenging situations professionally, how to work with emotions andsetting healthy boundaries. The program also includespractical skills for leading teams remotely and building relationships in the online environment.
In the program we use personality diagnostics Talent Dynamics.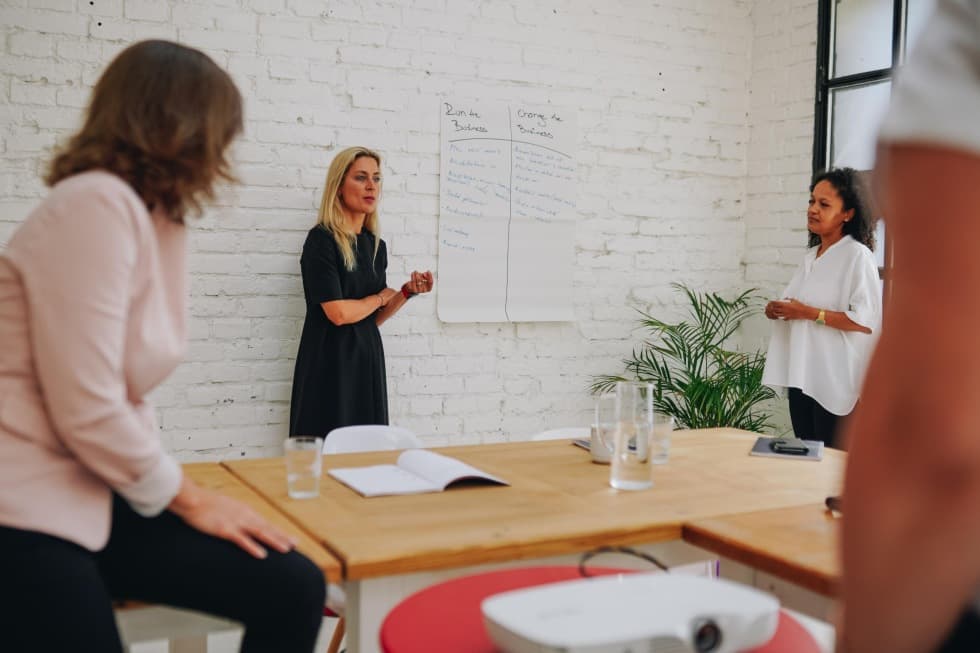 What you will learn in the authentic leadership program
Talenty
& Leadership Mindset
How to make the most of your strengths
We unconsciously lean on our talents and strengths in every challenging situation. Learn how to work with them and where you create the most value with the least effort.
How to become a more resilient leader
Every leader often faces working under pressure or new situations they have no experience with. You'll learn what mindset will help you become more resilient, manage everyday challenges, and how to set healthy boundaries.
Limiting Behavior Patterns
What limits us in achieving success
You will discover which behavioral patterns sabotage your plans and ambitions, and what is the cause of stress in your working and personal life.
Working with amygdala
& Mission
How to best manage stress and emotions
Leaders, if they are often carried away by emotions, lose authority and respect. We'll give you effective techniques and practical tips on how to regain control of yourself and the situations that trigger your amygdala.
What determines our direction
Discovering our inner why and what makes sense to us personally leads to a sense of fulfillment and inner satisfaction. You look at what is personally important to you, what you believe in and where you are going in life - i.e. what is your mission and purpose in life.
Teamwork & communication in a hybrid environment
How to work successfully with diversity in a team
Better understand diverse people and their individual differences. You will learn how to put them in the right roles, respect their preferences and understand how to create an environment where different types of people can work together successfully.
How to communicate effectively in the online world
Learn the basic principles of communication and collaboration in a hybrid environment. You'll learn how to maintain clarity, conduct effective meetings, and manage expectations so that there is no resistance or demotivation in the team or individuals.
How to deal constructively with difficult situations in a team
Misunderstanding, disagreement or conflict are quite common in teams. You will learn how to manage these communication challenges and how they can be transformed into a healthy exchange of ideas that can take projects and relationships to the next level.
How to prepare for the future
You will discover the new competencies of leaders - what to learn (from) and what mindset to acquire. Learn how to create a psychologically safe environment, even in the virtual world, where people are not afraid to stand out or experiment, and thus move the company forward.
Your focus areas and the conclusion of the program
At the end of the program, we will focus on the important areas which you wish to change and in which you want to progress. We will help you realize what you can build on and what you can rely on.
Program participant references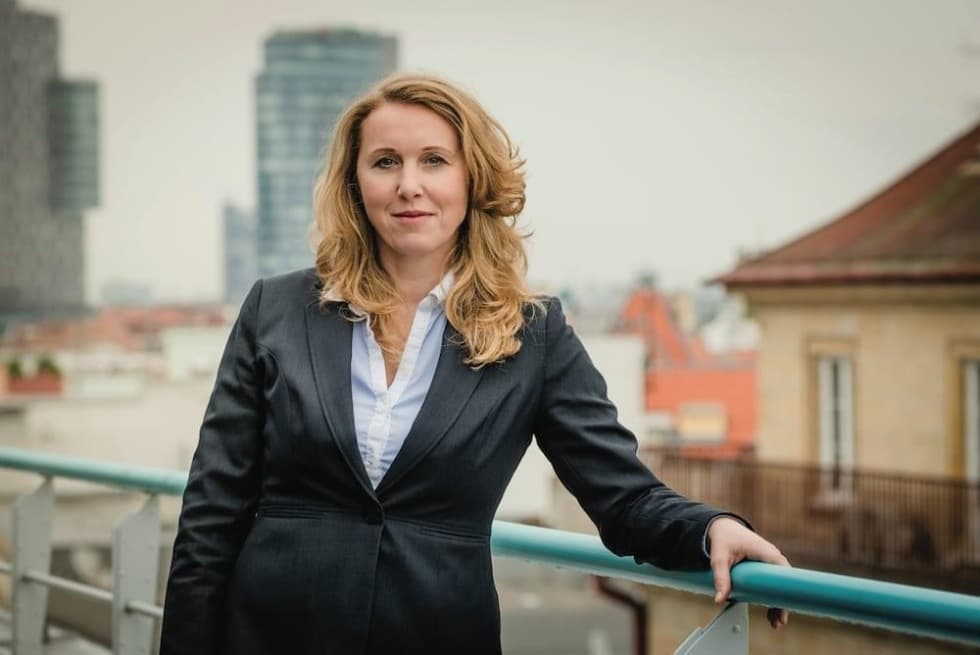 "In the context of the preparation of the Slovak Republic for the first EU Presidency in history, I was preparing myself for the decent performance of the function of the Chair of the EU Council Working Party. I felt that I needed other skills in addition to my qualifications acquired over a long period of work. It was incredible to see the change in interpersonal relations, first at work and then in my private life. In a word, it completely changed my approach to work and life."
Silvia Gavorníková
Head of International Relations, EXIMBANKA
Slovak Republic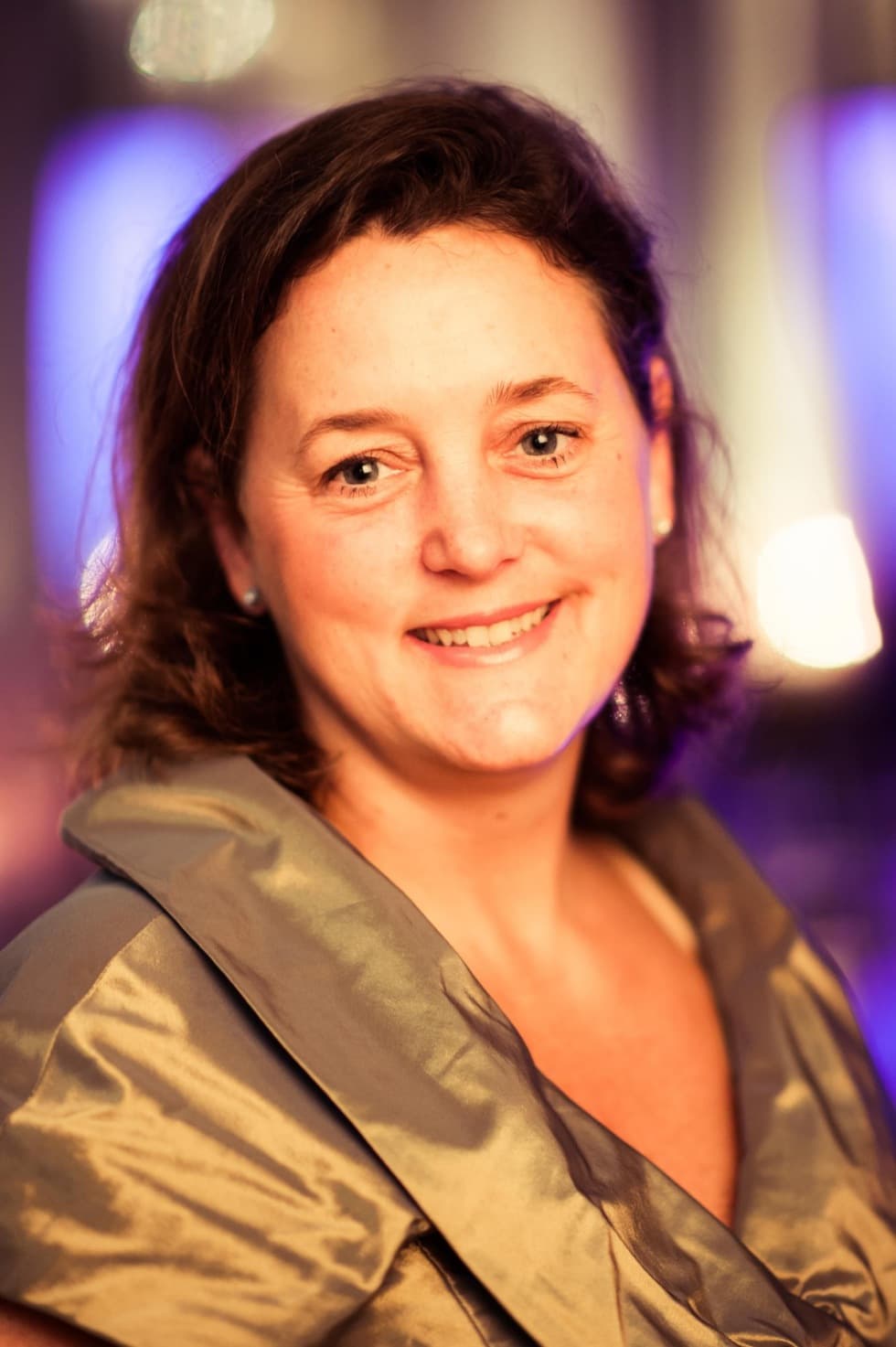 "Thank you for the opportunity to learn more about your own talents and specific leadership style. The group program really goes in depth and is also full of very inspiring business personalities. I recommend working with ATAIRA to all leaders who want to change the perspective of change in the corporation/company itself."
Stacy Meyer
CEO, Johnson&Johnson
"ATAIRU was a program that I went into with a fair amount of skepticism. It has brought me a lot. I'm much more patient with people and more tolerant towards them because I'm much better at recognizing what they're good at and what they're not. But mostly, I've come to realize through my own talents what I excel at and what I don't - and that it's okay if I don't excel. I'm much more confident internally, trying to distance myself from work and things that are guaranteed to "throw me off" and look at it with perspective. I came away from every workshop with some sort of aha-effect, but it was quite significant."
Lenka Zákoucká
HR Business Partner , Carrier
What else did you tell us about the program?

Practical information about the program
Duration of the program: 9 months
Number of participants: max. 15 in a group
1x
individual mentoring for each participant (90 min.)
1x
acceleration meeting in groups of three (90 min.)
...and a range of inspiring guests
It is in your moments of decision that your destiny is shaped.
How time consuming is the program?
We always plan one interaction per month. If there are individual sessions in a given month, no further workshops are scheduled. Workshops do not take place during the summer and Christmas holidays.
Can the cost be split into several installments?
Of course. Let us know which payment option you require, and we will meet your needs.
What if I don't like the program?
This hasn't arisen yet, but we understand that you may not be absolutely sure at the start. We handle all comments and requests individually and we will always find a form of compensation that will suit you.
How are you protecting and proceeding during covid-19?
We comply with government regulations and are as flexible as possible in any situation. At the same time, we have verified that the individual workshops can also be successfully held online. We will inform you about any changes in good time.
ATAIRU Leadership programs for individuals are only in Czech
But even if you can not speak Czech let us know, and we will try to find the solution that suits you (e. g. individual meetings with our lectors etc.).
Do you need help?
Please contact Jitka
Communication
Motivation
Collaboration
Purpose
Resilience
Motivation
Purpose
Innovation
Business